The latest version is available: 4.0ß
Look the teaser to get an overview on what can
QS_Toolbox able to do for you
You have already exceeded the trial period of the component,
send us an email in order to obtain a free temporary license.
Why QS_Toolbox
You take back a development which you don't know and have to make a technical state

You want to prepare a migration

You want to analyse your code because it is slow, old

You want to convert pictures library before migrating

You have to update methods properties in mass

You want to export methods, forms definition into a DOC or PDF document

You want to have a picture of links between form objects & methods called

You want to have a Version Control System for all you developments

You want to have a quick access to all you code at any time

You need to produce a documentation / report on database

You want to check commands

and more…
For all these reasons and for some unsaid here (see below the tool description), QS_Toolbox IS the tool you need.
VIDEO PRESENTATION
version 3.1MC1 (previous interface): 4DMtehod Presentation 2020 (english)
version 2.20: 4D Summit 2018 (french)
COST
2 licences:
4D mono (single user): 99€ HT /year
4D server: 249€ HT/year
VAT: 20%
The demonstration version allows you to test QS_Toolbox during 60 days: no limitations.
There is no longer Graphviz tool needed installed on you machine to get schema functionality.
Special Rabat until 2021, October 1st
LICENCE PAIEMENT
You can get a valid licence number by transfering the money on our bank account number.
You may also pay by check sent to our postal address (French checks only) :
IBAN: FR76 1009 6180 9500 0602 7800 138 BIC: CMCIFRPP
You will receive your activation code by email as soon as we notice the payment.
We need user name and mail information to create your activation code.
A receipt will be sent to you by mail with your licence number. If you need a bill, please sent also address and company name too.
RESPONSABILITY
Just to be clear: you use this component at your OWN responsibility and we decline any lost of data or code in methods (that should not happened. QST hasn't ability to delete methods).
We recommend to you to work on a copy of your database before doing any real updating.
Our commitment is to offer you a tool with high quality of functionalities. Few of them could be 'dangerous' like the direct execution of SQL code or 4D code from the component.
If you find bugs, have suggestions, or just want to send back enhancements, please contact us (Association QualiSoft) at 'info (at) association-qualisoft.eu'. We will answer quickly.
If you like this component, just tell it and share with us your experience. We will publish your experience on our special page (with your authorization, of course).
---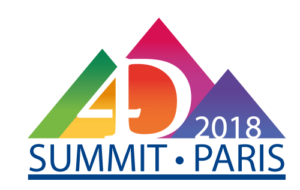 version 2.20 is still free & source code has been offered at this event.
Still available on download page