Welcome to QS_Toolbox page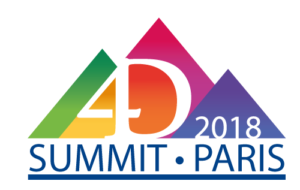 Free, source code offered for this event
Why QS_Toolbox
You take back a development which you don't know and have to make a technical state

You want to prepare a migration

You want to analyse your code because it is slow, old

You want to convert pictures library before migrating in 4DV16

You have to update methods properties in mass

You want to export methods, forms definition into a DOC or PDF document

You want to have a picture of links between form objects & methods called

You want to have a Version Control System for all you developments

You want to have a quick access to all you code at any time

You need to produce a documentation / report on database

You want to check commands

…
For all these reasons and for some unsaid here (see below the tool description), QS_Toolbox IS the tool you need.
COMMITMENT -> NEED 4D V15 R3 / V15.2 minimum
This component is FREE without any guaranty and will always be free for any 4D developer's for PERSONNAL / DEVELOPMENT use.
Any commercial use of any part of QS_TOOLBOX is absolutely forbidden.
WHAT DO I NEED TO DO TO INSTALL QS_TOOLBOX?
MAC:
-> Graphviz must be installed on your machine, command line need to be installed too.
-> QS_Toolbox.4DB (or its Alias) must be place inside the Components folder of the database
PC:
-> You need to insert into the Ressources folder of QS_Toolbox.4DB the folder unzipped 'graphviz-pc' without changing its name.
-> QS_Toolbox.4DB (or its shortcut) must be place inside the Components folder of the database
So, to summarize:
* For OS X system, QS_TOOLBOX require Graphviz tool installed on the computer.
* For PC system, Graphviz folder must be set inside the Ressources folder.
HOW TO START WITH QS_TOOLBOX?
To call QS_Toolbox from your hosted database, you have to insert this command line in a project method:
QS_TOOLBOX
HOW QS_TOOLBOX COST?
It is FREE! No charge!
Why? Because we implemented good ideas from us (they are all good :-D) or from the 4D-Forum.
We created this component for multiple purposes:
– we want to be able to manage ourcommand\sname(1124)(object\scurrent:K67:2)+ the code by implementing functions / tools that we estimate missing or incomplete in 4D software.
– it is also for us a way to discovered and put in practice some new commands and new technologies coming from latest 4D version.
– and because we used it as many often we can.
WHAT'S NEW IN THIS VERSION 2.x?
– A lot of bug corrections, mostly minors, but never high level. A high level bug, is for us, a bug which has a direct impact on your structure or data.
– Add an amount of new functionalities. You will find them with the keyword NEW.
– Increase the stability and speed execution.
– Decrease the memory impact by removing a lot of interface variables and replacing them by objects.
– Include some 4D v16 capabilities. If you are not in v16, these functions will return an alert message or will not work.
WHAT IS QS_TOOLBOX?
QS_TOOLBOX is easy to use and offer bunch of features in different 'modules'.
In this v2.x version, User Interface (UI) has been reviewed to be more clean and useful.
There is also a lot of correction of bugs and optimization done.
Note: for few functionalities, QS_ToolBox needs to create a method into the host database. The name of this method is: « __QST_HOST_temporary_method ».
The content of the method is cleared as soon as the job is finished.
Please feel free to drop us a note on suggestions and feature requests at info(at)association-qualisoft.eu. We do plan to do some more tweaks and will add new features in the future.
RESPONSABILITY
Just to be clear: you use this component at your OWN responsibility and we decline any lost of data or code in methods.
We recommend to you to work on a copy of your database before doing any real updating.
Our commitment is to offer you a tool with high quality of functionalities. Few of them could be 'dangerous' like the direct execution of SQL code or 4D code from the component.
If you find bugs, have suggestions, or just want to send back enhancements, please contact us (Association QualiSoft) at 'info (at) association-qualisoft.eu'. We will answer quickly.
If you like this component, just tell it and share with us your experience. We will publish your experience on our special page (with your authorization, of course).